Teak Boat Decking
The name "Teak" evokes a certain quality and prestige, and for good reason. Long regarded as the gold standard of tropical hardwoods for yachts and other high-end sportfishing boats, Overseas Hardwoods Company uses only 100%  Burmese Mountain Teak, the most stable and consistent Teak in the world. This exceptional lumber species is responsibly harvested from old-growth trees, and available in a wide variety of lengths and widths – quartersawn or flatsawn – to elevate any watercraft to pure perfection.
Resources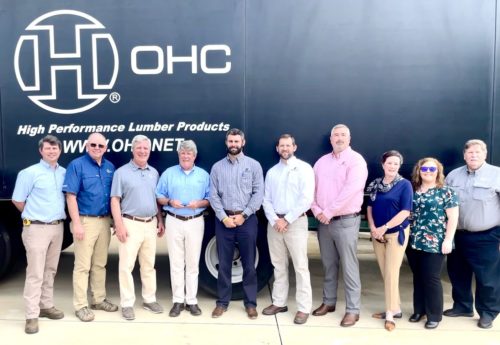 Fontaine Trailer presents the Fontaine Trailer Supply Partner Excellence Award to Overseas Hardwoods Company (OHC).  This is the first ever award for Fontaine to present to a vendor.  OHC is a supplier of imported High Performance Lumber Products, including the Apitong that Fontaine installs on their platform trailers….
We source the best for your boat.
When using lumber for custom boat building, you need piece of mind. That's why OHC sources only the highest quality Burmese Mountain Teak along with Lloyds of London Certified Marine Grade Plywood that achieves the BS-1088 standard. There's no second guessing.
We care about craftsmanship.
It takes a true craftsman to design and build custom boats using wood products. We meticulously select and manufacture products in the dimensions and species best suited for marine applications. Since we carry them in stock, the quality lumber products you need are ready to be delivered.
You design it. We can manufacture it.
OHC manufactures custom, high performance products in our own manufacturing facility.  We use Woods and Leadermac moulders, specialty trim and rip saws, table shapers, sanders and routers. We can machine almost anything you can dream up for your yacht or sport fishing boat.
Sales Team
Sorry, no posts match your criteria.
OHC is a proud and active member of the associations that shape the industries and markets it is involved in.