Our Obeche is harvested in Tropical West Africa and is commonly used for furniture, veneer, plywood, and interior millwork. Obeche is rated as non-durable and has poor insect/borer resistance. Obeche's heartwood is a pale yellow, with the sapwood not clearly differentiated from the heartwood.  The color darkens with age. Grain is interlocked, with a medium to coarse texture and good natural luster.
Availability
Select & Better
Mixed Grain
4/4, 6/4, 8/4 Thicknesses
Resources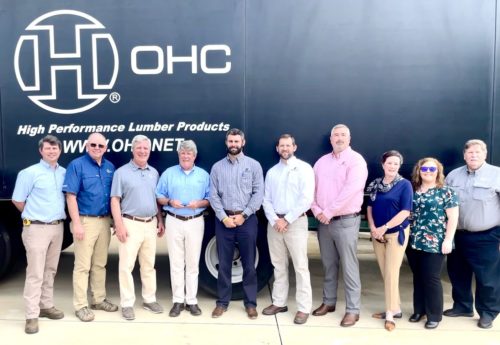 Fontaine Trailer presents the Fontaine Trailer Supply Partner Excellence Award to Overseas Hardwoods Company (OHC).  This is the first ever award for Fontaine to present to a vendor.  OHC is a supplier of imported High Performance Lumber Products, including the Apitong that Fontaine installs on their platform trailers….
Sales Team
Sorry, no posts match your criteria.