Marupa is harvested in Mexico as well as Central America.  It is easy to work, sands to a very smooth surface, making it great for a stained finish product.  Mostly used as a utility wood for millwork components such as toe kicks and drawer boxes, it is also commonly acceptable to use for veneer, moulding, interior joinery and cabinetry.  It is susceptible to termites and is not recommended to use outdoors.   Its heartwood is creamy yellow to whitish with a uniform texture and straight grain.
Availability
Select and Better
Mixed Grain
4/4 Thickness
Resources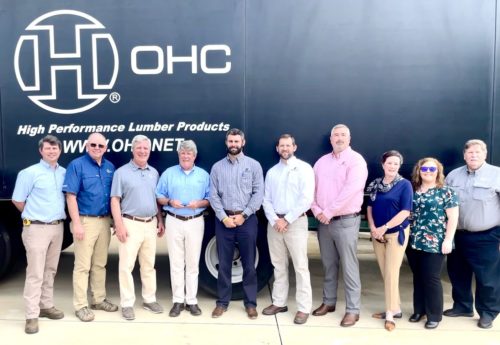 Fontaine Trailer presents the Fontaine Trailer Supply Partner Excellence Award to Overseas Hardwoods Company (OHC).  This is the first ever award for Fontaine to present to a vendor.  OHC is a supplier of imported High Performance Lumber Products, including the Apitong that Fontaine installs on their platform trailers….
Sales Team
Sorry, no posts match your criteria.