White Oak is a domestic species grown in the Eastern United States. Heartwood is light to medium brown. It tends to have a straight grain with a coarse and even texture. It is very easy to work and is commonly used for furniture making, cabinetry, flooring, and even boat building.
Availability

4/4, 8/4 Thicknesses
Select & Better
Mixed Grain, Plain Sawn, Quarter Sawn
Resources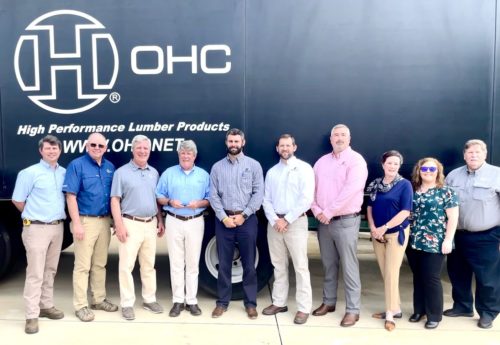 Fontaine Trailer presents the Fontaine Trailer Supply Partner Excellence Award to Overseas Hardwoods Company (OHC).  This is the first ever award for Fontaine to present to a vendor.  OHC is a supplier of imported High Performance Lumber Products, including the Apitong that Fontaine installs on their platform trailers….
Sales Team
Jess
Fulcher
Millwork Outside Sales
Jess is originally from Dallas, Texas and has been working in the lumber industry for 41 years. Throughout his career, Jess has lived in Bolivia and spent much time traveling throughout South America.
Joey
Skinner
Millwork Outside Sales
Joey enjoys tailgating with his wife and kids at LSU football games and supporting Tigers baseball.  In his spare time he is an avid SEC sports fanatic, loves cooking gourmet meals, gardening, watching live music, hunting, fishing, and helping others that are in a time of need.