Stake Body Flooring
Our stake body flooring utilizes our Road Load Tested® flooring, custom-designed to fit your truck body. This innovative system increases safety, reduces waste, shortens installation time, and most importantly, increases the floor's strength and durability. Each lineal foot of lumber is stress-rated to ensure quality. Our quality products and innovation improve your company's fleet and in turn, your bottom line.
We stock all the staples in trailer flooring.
We know the ins and outs of dry freight transportation, and we have it all. Random length shiplap flooring is available in the following face widths, with a ½" lap x 8'-20':   1-⅛"x5", 1-5/16" x 5", 1-⅜"x 5", and 1-¾" x 5".
Resources
Overseas Hardwoods Company (OHC), an importer and distributor of High-Performance Lumber Products since 1967, for the transportation, outdoor living, millwork, and marine industries, has acquired Woods Unlimited (Oakland, CA), a hardwood importer and distributor of transportation flooring and components. "We are thrilled to join forces with Woods Unlimited and…
Our products have a personal touch.
We don't leave anything up to chance. That's why our executives and team members personally travel to Southeast Asia periodically to visit mills, inspect harvesting practices, and establish relationships. In fact, our purchasing procedures include Chain of Custody documentation with every shipment.
We ship anywhere in the United States.
From Southeast Asia to your company's doorstep, we handle all of the logistics in between. Our Apitong / Keruing is unloaded and inspected by our team as soon as it arrives in the Port of Mobile, then transported directly to our Stockton manufacturing facility to avoid excessive damage.
You design it. We machine it.
You can rely on us to make any pattern or profile you require. Our 300,000 sq. ft. manufacturing facility allows us to custom mill any species from 4' to 55' long and almost any thickness and width. From ripping to drilling to finger-jointing, we have your project covered.
Sales Team
W.R. "Bill"
Schaffer
VP Sales
Bill is an empathetic, passion-filled person. In all aspects of his life, from family to work, Bill challenges himself to be the mentor of mentors, bringing significant "firsts" into people's lives. Aside from spending time with his wife, children and grandchildren, he's also an avid sports fan and fisher and enjoys volunteering his time to help others.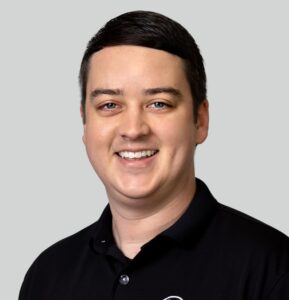 Logan
Webb
Transportation Sales