Milling Profiles
OHC's tool room capability permits us to create a wide variety of profiles from grooved to square to elaborate. We go beyond standard to offer custom profiles exactly suited to your project. Operating on more than 300,000 square feet of manufacturing space, our skill along with highly technical machines make it possible to quickly and precisely create the perfect profile for any need.
Images of Profiles
Explore the image gallery to see our beautiful lumber selection.
View Full Gallery
Pick The Perfect Profile Every Time.
Never second guess whether you picked the right profile again. This full size 2′ x 3′ poster has profiles for rainscreen siding, shiplap, grooved, tongue & groove, and railing products. When printed, each profile is to scale, so you know what you are getting before you order. The best part is, you can get a digital download or a physical copy for free!
Get The Free Poster
Resources
Overseas Hardwoods Company (OHC), an importer and distributor of High-Performance Lumber Products since 1967, for the transportation, outdoor living, millwork, and marine industries, has acquired Woods Unlimited (Oakland, CA), a hardwood importer and distributor of transportation flooring and components. "We are thrilled to join forces with Woods Unlimited and…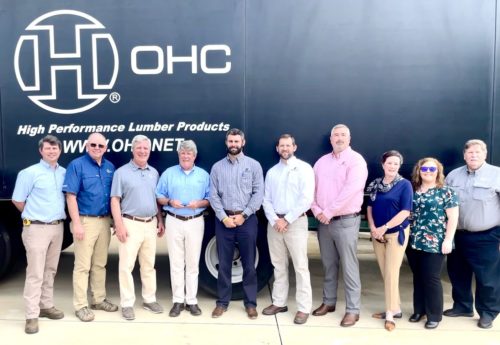 Fontaine Trailer presents the Fontaine Trailer Supply Partner Excellence Award to Overseas Hardwoods Company (OHC).  This is the first ever award for Fontaine to present to a vendor.  OHC is a supplier of imported High Performance Lumber Products, including the Apitong that Fontaine installs on their platform trailers….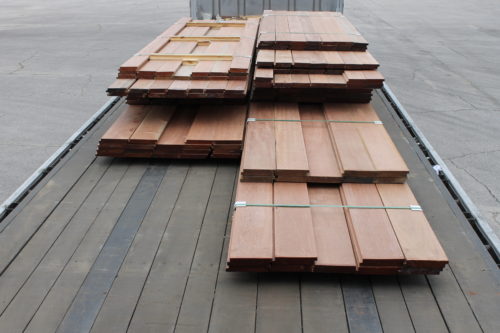 "God made the Apitong tree just for trailer bed flooring." And that's how Overseas Hardwoods Company began! Overseas Hardwoods Company has imported and manufactured hardwood lumber for over 50 years. Now run by the 3rd generation of Robinsons, OHC continues to grow and serve more of our customers'…
Dear Customers, During this unprecedented time, OHC wishes good health and safe keeping to all. We are proud to see Americans coming together with a common goal to combat this virus and thwart its adverse effects on our economy. During past times of war and economic upheaval, Americans…
Dear Customers, Overseas Hardwoods Company (OHC) is closely monitoring the impact and progression ofCOVID-19 (Coronavirus) and are adhering to recommendations from the Centers for Disease Control and Prevention (CDC), as well as, the World Health Organization (WHO). As always, our primary concern is the health and safety of…
Ever wonder why office buildings have fountains in their mezzanine? Or, why Google and Amazon are building futuristic greenhouses? The answer is more than just fancy job perks, it's actually scientific. Companies today have a greater understanding of the need for Biophilic design. Biophilia suggests that humans possess…
(Mobile, Ala.) – Overseas Hardwood Company (OHC), an importer and distributor of high-performance, fine hardwoods for the transportation, outdoor living, millwork, and marine industries, has acquired SITCO, a national leader in fine and exotic hardwood importing. "We are excited and honored to join forces with SITCO Lumber….
We only source the best for millwork.
Our team regularly visits mills and producers in Africa, Southeast Asia, South America, and Europe in search of the highest quality and most reputable in the world. From door parts to siding on a multi-million dollar commercial project, our products have been vetted to be second-to-none.
We care about craftsmanship.
Working with high-end, custom wood projects takes a true craftsman. We meticulously select wood species and products to maximize beauty, workability, and durability. We only source the best wood species for millwork because we know that's what your projects demand.
For us, custom is customary.
OHC manufactures custom, finished and semi-finished products in our own manufacturing facility.  We use Woods and Leadermac moulders, specialty trim and rip saws, table shapers, sanders and routers. We can machine almost anything you can dream up for your custom millwork project.
Sales Team
Charlie
Annerino
Outside Millwork Sales
Mike
Feraci
Millwork Sales Supervisor
Sean
Fogarty
Outside Millwork Sales
Jess
Fulcher
Millwork Sales
Jess is originally from Dallas, Texas and has been working in the lumber industry for 41 years. Throughout his career, Jess has lived in Bolivia and spent much time traveling throughout South America.
Tony
Jackson
Millwork Sales
Pudge
Shatzer
Millwork Sales Supervisor