Red Balau, grown in Indonesia is great for Outdoor Living projects.  It is free of defects and knots, resists checking, has excellent natural durability and superior insect and rot resistance.  It is kiln dried for maximum stability and is easy to work with machine tools.    Its dark reddish-brown color and flawless looking surface makes for an attractive outdoor showpiece.    Red Balau is worth considering for those showstopping custom-built outdoor projects whether it be for a deck, patio, porch, rainscreen, or outdoor feature wall.
AVAILABILITY
5/4 x 6 (1″ x 5-1/2″) S4S E4E
Resources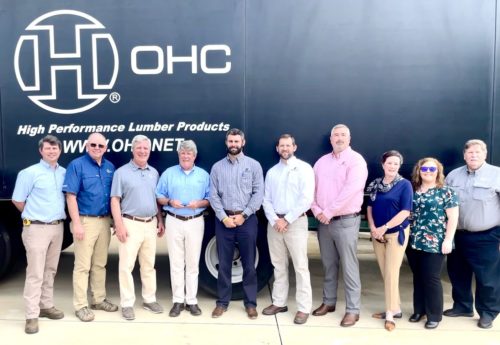 Fontaine Trailer presents the Fontaine Trailer Supply Partner Excellence Award to Overseas Hardwoods Company (OHC).  This is the first ever award for Fontaine to present to a vendor.  OHC is a supplier of imported High Performance Lumber Products, including the Apitong that Fontaine installs on their platform trailers….
Sales Team
Sorry, no posts match your criteria.