Hardwood Veneers
OHC operates both resaws and frame saws, and can machine veneers for many applications. We routinely cut 4-5mm veneers for use in engineered door production, and has also sliced Teak, Ipé, Tigerwood, and Meranti veneers for marine planking, door, boat hull, and millwork applications. Our fastidious attention to detail ensures the most excellent end product for you.
Images of Veneers
Explore the image gallery to see our beautiful lumber selection.
View Full Gallery
Resources
Overseas Hardwoods Company (OHC), an importer and distributor of High-Performance Lumber Products since 1967, for the transportation, outdoor living, millwork, and marine industries, has acquired Woods Unlimited (Oakland, CA), a hardwood importer and distributor of transportation flooring and components. "We are thrilled to join forces with Woods Unlimited and…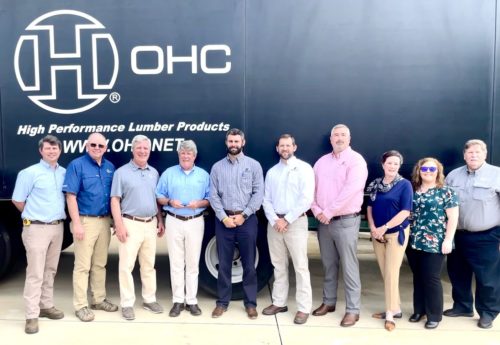 Fontaine Trailer presents the Fontaine Trailer Supply Partner Excellence Award to Overseas Hardwoods Company (OHC).  This is the first ever award for Fontaine to present to a vendor.  OHC is a supplier of imported High Performance Lumber Products, including the Apitong that Fontaine installs on their platform trailers….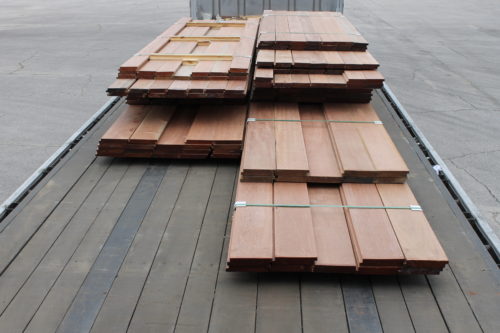 "God made the Apitong tree just for trailer bed flooring." And that's how Overseas Hardwoods Company began! Overseas Hardwoods Company has imported and manufactured hardwood lumber for over 50 years. Now run by the 3rd generation of Robinsons, OHC continues to grow and serve more of our customers'…
Dear Customers, During this unprecedented time, OHC wishes good health and safe keeping to all. We are proud to see Americans coming together with a common goal to combat this virus and thwart its adverse effects on our economy. During past times of war and economic upheaval, Americans…
Dear Customers, Overseas Hardwoods Company (OHC) is closely monitoring the impact and progression ofCOVID-19 (Coronavirus) and are adhering to recommendations from the Centers for Disease Control and Prevention (CDC), as well as, the World Health Organization (WHO). As always, our primary concern is the health and safety of…
At OHC, we take pride in providing the very best quality hardwoods. Our high standard is what drives us to pay close attention to the details in every step of our process. We've developed a specialized method over the years to machine and mill our hardwood. This process…
The earliest boats go back 8,000 years ago, starting with dugout canoes. Those early dugout canoes ignited a desire to harness the power of the water and the wind, and mankind has built on that technology. Egyptians added sails, which paved the way for historical ships such as…
We source the best for your boat.
When using lumber for custom boat building, you need piece of mind. That's why OHC sources only the highest quality Burmese Mountain Teak along with Lloyds of London Certified Marine Grade Plywood that achieves the BS-1088 standard. There's no second guessing.
We care about craftsmanship.
It takes a true craftsman to design and build custom boats using wood products. We meticulously select and manufacture products in the dimensions and species best suited for marine applications. Since we carry them in stock, the quality lumber products you need are ready to be delivered.
You design it. We can manufacture it.
OHC manufactures custom, high performance products in our own manufacturing facility.  We use Woods and Leadermac moulders, specialty trim and rip saws, table shapers, sanders and routers. We can machine almost anything you can dream up for your yacht or sport fishing boat.
Sales Team
Sean
Fogarty
Outside Millwork Sales