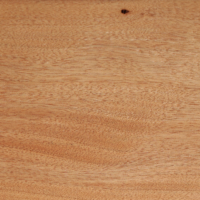 Okoume, a wood species native to Central and West Coastal Africa, is ideal for Marine Grade Plywood veneers. It glues and nails well and looks great with a varnish or covered in fiberglass. Its heartwood coloring ranges from salmon pink to light pinkish brown with a good natural luster, and it has a pleasing, Mahogany-like straight to interlocked grain.
Availability
Select & Better
Mixed Grain
4/4, 6/4, 8/4, 10/4 Thicknesses
Sales Team
Jess
Fulcher
Millwork Sales
Jess is originally from Dallas, Texas and has been working in the lumber industry for 41 years. Throughout his career, Jess has lived in Bolivia and spent much time traveling throughout South America.
Tony
Jackson
Millwork Sales
Pudge
Shatzer
Millwork Sales Supervisor
Joey
Skinner
Outside Millwork Sales
Joey enjoys tailgating with his wife and kids at LSU football games and supporting Tigers baseball.  In his spare time he is an avid SEC sports fanatic, loves cooking gourmet meals, gardening, watching live music, hunting, fishing, and helping others that are in a time of need.