Imagine a truck strong enough to haul two army tanks or excavating equipment for a rock quarry. Now imagine it travelling down the interstate next to your relatively small vehicle. Don't you want to know that the trailer flooring supporting that machinery is the strongest, best type for the load? Luckily, if it's made with lowboy trailer flooring from Overseas Hardwoods Company, you know that equipment is safe and secure.
Overseas Hardwoods Company provides Lowboy trailer flooring for the majority of the finest manufacturers of lowboy trailers. These manufacturers, using OHC flooring, craft trailers that haul mammoth wind turbines, cranes, drilling equipment, and heavy-duty equipment made to tunnel through miles-wide mountains.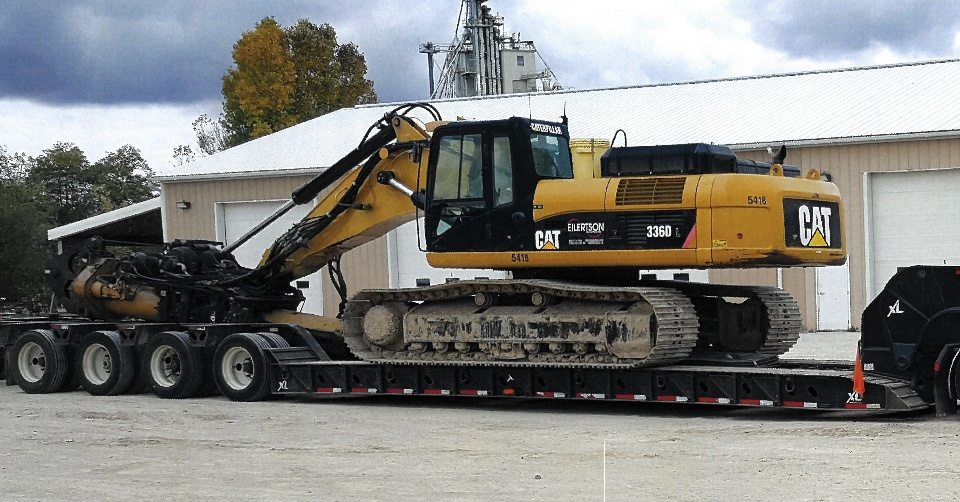 Lowboy trailers haul anywhere from 35-500 tons (in some cases). Because of this ultra-heavy load, the trailer flooring must be much thicker than flooring for other types of trailers, from 1 ¾" up to 3" thick, compared to 1 ⅛" to 1 ⅜" thick for platform flats and drop decks. It also must be rated high enough to withstand the weight.
Wood is an ideal material for lowboy trailers because it can withstand the impact of bumps and dips in the road, and steel on wood gives the flooring the elasticity necessary to carry such a load. Having the right floor to carry the product and not cause damage is vital.
Lowboy flooring, like all of OHC's trailer flooring, is made from Apitong/Keruing, a sustainably harvested hardwood proven to last in any weather, under the most rugged conditions, and in heavy-duty use. This high-quality lumber species decreases repairs and maintenance and has a well-earned reputation as the best species for trailer flooring.
The next time you see an oversized piece of equipment barreling down the road, rest easy. It's probably traveling on the best lowboy flooring, made with OHC's lumber.